2022 Outdoor Season Registration is Closed. 
The Burlington Soccer Club (BSC) is excited to announce that registration is now open for our 2022 Adult Outdoor Summer Season! 
The Club is committed to creating lifelong opportunities for players to enjoy "Soccer for Life!" As part of the Strategic Plan for 2021-2023, the Club looks to build on our first Adult League's success beginning in 2017. With this success, the Burlington Soccer Club has expanded to offer 7v7 and 11v11 options for Men's, Women's and CO-ED divisions over three seasons: Winter (Jan–Apr), Summer (May–Aug) and Fall (Sept-Dec).
The BSC is committed to providing a fun and positive playing experience for all participants to enjoy. Please refer to the Outdoor League Days of Play and additional information listed below.
We look forward to seeing you on the fields this summer!
For inquiries, please email adultleague@burlingtonsoccer.com or call us at 905-333-0777 to speak to our customer service representative.
2022 Outdoor League Champions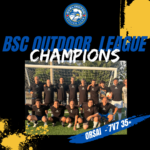 ---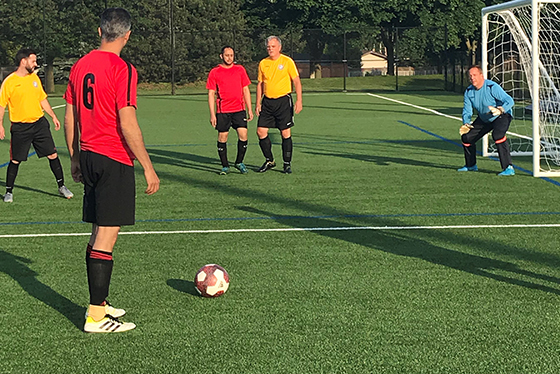 ---
Program Information
Deadline for all Registrations: April 1st 
Team fee includes: referee fees, prizes for champions, PHSA registration fees
Team Rosters exceeding 16 players for 7v7 Leagues, 20 players for 11v11 BSC Leagues, and 25 players for 11v11 BSL Leagues are subject to additional fee of $50 per player
Individual fee includes jersey and individual players are placed on teams that require additional players. If enough players register, the league will create a new team of individuals.
If registering as a team, a

non-refundable

deposit of $500 will be required to secure your spot
Registrations are first come, first serve and may be subjected to a late fee if registering after the assigned deadline. 
If you have a team who would like to join this League and are unsure which division fits your team, please contact Gordon King at gking@burlingtonsoccer.com.
If you are a player looking for a team in the BSL, you can put your name on a waitlist by clicking here. Team managers seeking additional players can access the waiting list of individual players. 
If you are unsure as to how to register, please find our PowerUp Sports 'How To' Guide here. 
Frequently Asked Questions
For FAQ's Related to the BSC 7v7 & 11v11 Leagues, click here.
For FAQ's Related to the BSL Men's Leagues, click here.
League Rules (2022)
---