When:
April 18, 2020 @ 10:00 am – 4:00 pm
2020-04-18T10:00:00-04:00
2020-04-18T16:00:00-04:00
Where:
Sherwood Forest Park (Dome 3)
5270 Fairview Street
Burlington
Contact:
Taylor Gray
905-333-0777 x221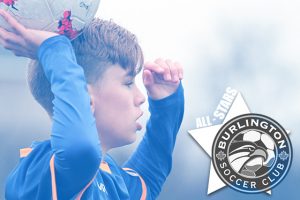 All-Star weekend is an opportunity for House League and Development players ages U8, U10 and U12. It is an invite-only event for house league players to take part in a friendly game against BSC development teams. This opportunity will allow the players to see what the Burlington Soccer Club Development Program offers with the hopes of gaining house league player interest in coming out to our development month in the Fall.
On Saturday, April 18th, selected players from the U8, U10 and U12 age groups will be given an hour of extra game time and an All-Star T-Shirt to play in the Winter All-Star weekend of 2020.
For program information, see below and/or for inquiries, contact Taylor Gray (Grassroots Coordinator).