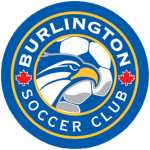 Website burlsoccer Burlington Soccer Club
Soccer for Life!
Looking for current U14 to U18 players that are interested in becoming a coach and/or looking to complete community service hours doing something you love!
The objective of this program is to provide coaching experience for current Burlington Soccer Club athletes that aspire to coach soccer. The BSC will provide training and valuable volunteer experience within the BSC youth programming. Coaches-in-training will develop team building, problem solving and communication skills under the supervision of certified Technical Staff.
Training covers: leadership, interactions with children, coaching methodology, problem solving, effective supervision, customer service, risk management, communication and work ethic skills.
Volunteer opportunities could involve Summer Camp, School of Soccer, Embracing Ability, and House League based on applicant availability and interest.
If interested, please fill out the Coach-in-Training Application Form and click Apply to Job for submission instructions.