The Burlington Soccer Club is proud to offer the Embracing Ability program in partnership with the Special Olympics, Partners in Play. This is an integrated program designed for anyone between the ages of 6 and 14 with and/or without developmental and/or physical disabilities who are interested in learning more about the FUNdamentals of soccer.
Certified coaches, along with devoted volunteers, work 1 on 1 with the athletes while implementing developmentally appropriate programming. This program allows participants the opportunity to enjoy and learn about soccer in a positive, accessible and inclusive environment, while learning and developing key social skills.
For inquiries, please contact Danny Burnett at dburnett@burlingtonsoccer.com.
---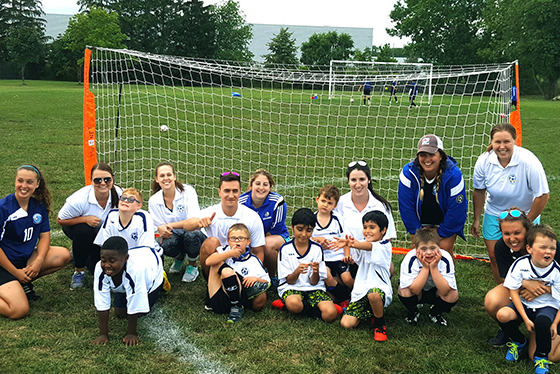 New- Program Sponsor

This year, we are proud to have the 407 ETR as our Title Sponsor for the Embracing Ability program. As a proud contributor of millions of dollars through their 407 for our Communities initiative, this will help further support of growth initiatives within this incredible program.
In Memory of H.J. Wicke (1937 – 2005)
Our Embracing Abilities Program has received a generous multi-year program sponsorship from the family of H.J. Wicke to continue to honour and commemorate him and his contributions to the community.
H.J. Wicke dedicated a lifetime of helping those that were faced wth additional challenges succeed. As a child growing up in war torn Germany, he faced early struggles. He embraced all opportunities available when he immigrated to Canada as a young teen. Graduating from the University of Toronto with a B.A.Sc. Civil Engineering, and an MBA from Laurentian University, he spent his early career with the United Nations Development Program working in underdeveloped countries. He later settled in Sudbury and was a professor with Cambrian College for 28 years.
He gave hours of extra time to ensure his students were successful. Outside of teaching, he volunteered with Swim Ontario, and dedicated countless hours to all swimmers, paying special attention to those that needed extra help. In addition, he was involved with numerous smaller programs that crossed his path, always for the betterment of children facing developmental and/or physical challenges. Today, his grand-daughter shares his passion for helping others who face challenges in life and dedicated her times to helping children with developmental and/or physical challenged overcome these obstacles and succeed.
Interested in sponsoring the Embracing Ability program?
Visit our Sponsors & Offers page for more information.
---
Our Coaches
All coaches are volunteers that have received training in leadership, problem solving, communication and behaviour management. Volunteers are experienced and knowledgeable in soccer and are also caring, creative, dedicated and enthusiastic individuals.
About Our Head Coach
Danny Burnett
CS National 'C' License
English FA Level 1
---
Program Information
For ages 6 to 14 years old, participants are separated into smaller groups based on ages/abilities.
Participants are provided with a certificate at the end of the session.
Participants must wear appropriate footwear (running shoes or soccer cleats) and are encouraged to wear shin pads to every session.
We ask that all participants complete the Embracing Ability Participant Information Form, found here.
---
Age Group(s)
Gender
Day of the Week
Season Dates
Start Time
Cost ($)
Fall Season (2022)
U6 – U14 (2017 – 2009)
COED
Sunday
October 23 – December 18
3 – 4pm
$55
Winter Season (2023)
U6 – U14 (2017 – 2009)
COED
Sunday
January 22 – April 16
3 – 4pm
$55
*All winter sessions take place at Sherwood Forest Park Domes, Dome 3
*No sessions on Feb. 19 & March 12, April 9 (winter)
---
Testimonial
"As a special needs parent, I've experienced how tough it is to find programs that are accepting of my child and his special needs friends, beyond the regular therapies that become the norm in their lives…the coaches/volunteers provided a fun and welcoming environment for our kids."
-Anonymous
---
"Every week, I witnessed a group of coaches who were all very accepting of our kids varying abilities, who were never phased by the meltdowns or the arm flapping or the quirks that the kids came with. You accepted all of the kids as "normal" children and allowed them to enjoy the fun of soccer!"
-Anonymous
---
"I have a child with autism who never really wants to be social, who would rather stay at home than experience the uncertainties of the outside world. It's always been a struggle to convince him to try new things, yet I haven't had that issue with Embracing Abilities."
-Alison (2016)
---
H.J Wicke Volunteer Award
Each season,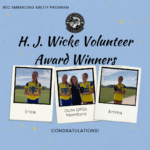 one volunteer within our Embracing Ability program will be chosen to receive the H.J. Wicke Award. To find out more about this award and criteria, click here.
Want to Volunteer?
Must be 13 years of age or older
Must be responsible, energetic, positive, patient, and ensure participants are having fun and being safe
---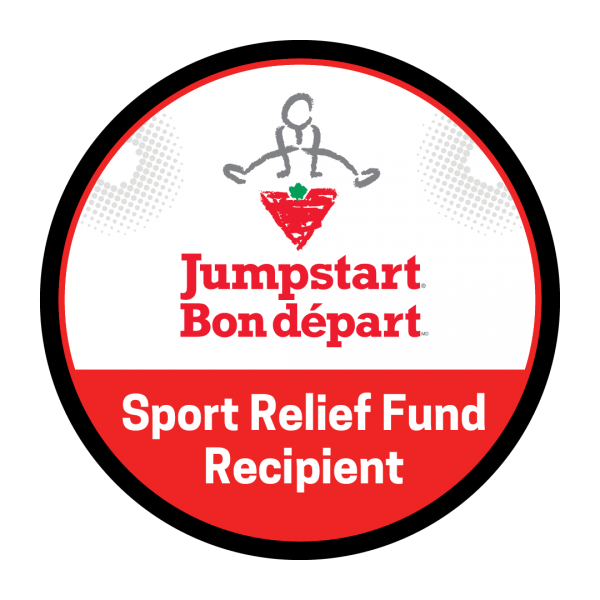 With Jumpstart's support, we're able to enhance our Embracing Ability program and purchase the equipment to ensure it is fully inclusive and each child is provided further opportunity to enjoy the sport, in a delivery that works for them.