The Burlington Soccer Club offers both a Fall & Winter Adult League that is divided into Men's, Women's and COED division options for player's over the age of 18 (2005 Born). All games are played locally at the Sherwood Forest Park Domes on new, State-of-the-Art Turf. These Leagues are designed to support the 'Soccer for Life' mentality and include various age divisions and skill levels. Participants can register as a team or as an individual.
The Club continues to follow all Government and Provincial protocols to ensure the safety of our participants. For updates on the Return to Play, please click here.
For inquiries, please email adultleagues@burlingtonsoccer.com or call us at 905-333-0777 x105.
---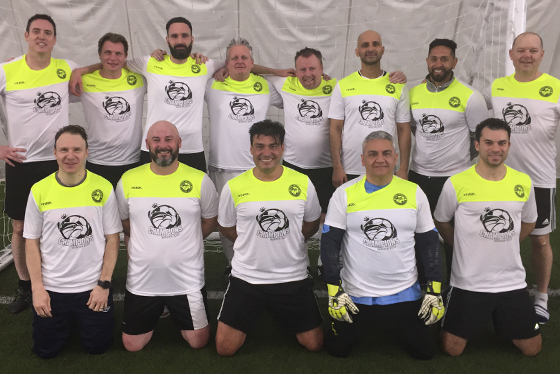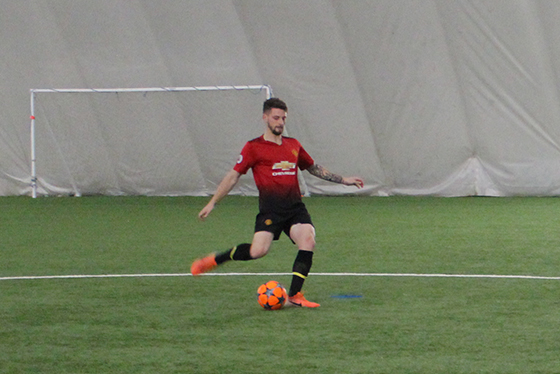 Visit our Sponsors & Offers page for more information on Sponsorships and/or for BSC exclusive offers!
---
Register a Team Before Sept. 1 and Receive 1 hour of Indoor Dome Time (a $250 value)*
*dome time must be utilized prior to January, 2023 (no monetary refund if not used)
---
Indoor Program Information
Register as a TEAM or as an INDIVIDUAL
*Winter Registration Deadline – Jan. 5, 2023 (or util filled)
Indoor League Rules – Click Here
Frequently Asked Questions – Click Here (UPDATED)
12 Weeks playing out of Sherwood Forest Park Domes
7v7 Format (6 players + 1 goalkeeper) for a 50 minute game
Team fee includes: referee fees, 12 weeks of play, prizes for champions, PHSA registration fees
Individual fee includes jersey and individual players are placed on teams that require additional players. If enough players register, the league will create new individual teams
If registering as a team, a non refundable deposit of $500 will be required to secure your spot
Registrations are first come, first serve and may be subjected to a late fee if registering after the assigned deadline
---
Days of Play – Fall (registration closed)
| | | | |
| --- | --- | --- | --- |
| Division | Day of Play | Season Dates | Kick-Off |
| Men's Open (Div.1, 2, 3) | Monday | October 17 – January 9 | 7, 8, 9, 10, 11pm |
| Men's 30+ | Friday | October 21 – January 6 | 7, 8, 9, 10, 11pm |
| Men's 35+ (Div. 1 & 2) | Thursday | October 20 – January 5 | 7, 8, 9, 10, 11pm |
| Men's 50+ | Friday | October 21 – January 6 | 7, 8, 9, 10 11pm |
| Women's Open Division | Sunday | October 16 – January 15 | 5, 6, 7, 8, 9, 10, 11pm |
| Women's 30+ (Div. 1 & 2) | Sunday | October 16 – January 15 | 4, 5, 6, 7, 8, 9, 10, 11pm |
| COED (Div. 1, 2 & 3) | Wednesday | October 19 – January 18 | 7, 8, 9, 10, 11pm |
| COED (Div. 1 & 2) | Sunday | October 16 – January 15 | 5, 6, 7, 8, 9, 10, 11pm |
Days of Play – Winter
| | | | |
| --- | --- | --- | --- |
| Division | Day of Play | Season Dates | Kick-Off |
| Men's Open (Div.1, 2, 3) | Monday | January 23 – April 24 | 8, 9, 10, 11pm |
| Men's 30+  | Friday | January 27 – April 21 | 7, 8, 9, 10, 11pm |
| Men's 35+ (Div. 1 & 2) | Thursday | January 26 – April 13 | 9, 10, 11pm |
| Men's 50+ | Friday | January 27 – April 21 | 8, 9, 10 11pm |
| Women's Open Division | Sunday | January 22 – April 23 | 6, 7, 8, 9, 10, 11pm |
| Women's 30+ (Div. 1 & 2) | Sunday  | January 22 – April 23 | 4, 5, 6, 7, 8, 9, 10pm |
| COED (Div. 1, 2 & 3) | Wednesday | January 25 – April 12 | 8, 9, 10, 11pm |
| COED (Div. 1 & 2) | Sunday | January 22 – April 23 | 7, 8, 9, 10, 11pm |
*Games will not be held on:

FALL

– Christmas (Dec. 25), Boxing Day (Dec. 26) and New Years Day (Jan. 1)

WINTER

– Superbowl (Feb. 12), Family Day (Feb. 20), Good Friday (Apr. 7), Easter Sunday (Apr. 9), Easter Monday (Apr. 10)
Team Fee $2,475 (does not include jersey)
Individual Registration Fee – $220 (includes jersey)
---
Winter Indoor League Champions